The Writing On The Wall - Marilyn Howard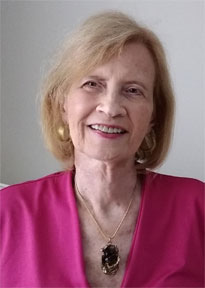 Marilyn Howard, Author
Don't miss my entertaining video series of Memoir Messages.

Friend me on Facebook or subscribe on YouTube to get them.
I know you will enjoy sharing them with your friends.






Reviewers said the book was insightful page-turner and the stories
can be consulted for real help, so the project of 2 to 5 minute videos was born.

Upcoming Weekly - April 2021 Season

Dare to Dream
...will open your eyes to opportunities.

Travel Horizons
...is for those who are searching for adventure.

Business Moms
...captures the complex path of business women.

Annoying Brothers
...will help you find a silver lining in annoying people.

Violent Dates
...will show you how to watch out for the dark side.

Love of Dance
...may inspire you to dance to new music.

Finding Inspiration
...reveals what comes after opening doors.

Starting a Business
...has useful hints for getting ahead.

Reinvent Again
...may provide encouragement for this risky world.

The Dinner Party
...is and entertaining story about managing a husband.

Play Ball with Soft Skills
...encourages skills needed to avoid potholes.

Changes & Choices
...shows the best way to deal with detours on your path.

Deceitful Partners
...demonstrates why to always get it in writing.

The Big Fish Story
...will entertain with a beach house story.
A Remarkable Tale
...connects the full picture to the episodes.


Direct links to e-book and print: Amazon • BarnesAndNoble.com

First chapter free to read online.




HOME • PLOT SUMMARY • REVIEWS • MEDIA
---

---